Eleven million cannabis journeys begin on Leafly each month.
With our suite of powerful integrations, you can seamlessly connect with local shoppers 24/7 to help grow your business.

Smooth
order management

Your team manages all the orders you receive in one place - your POS



More
satisfied customers

Frees your team to spend more time with your customers



Access to the #1 most trusted cannabis marketplace

You are safely connected to a compliance-oriented marketplace trusted by your peers for 10+ years
Ordering
Connection
Orders placed on Leafly are routed through your POS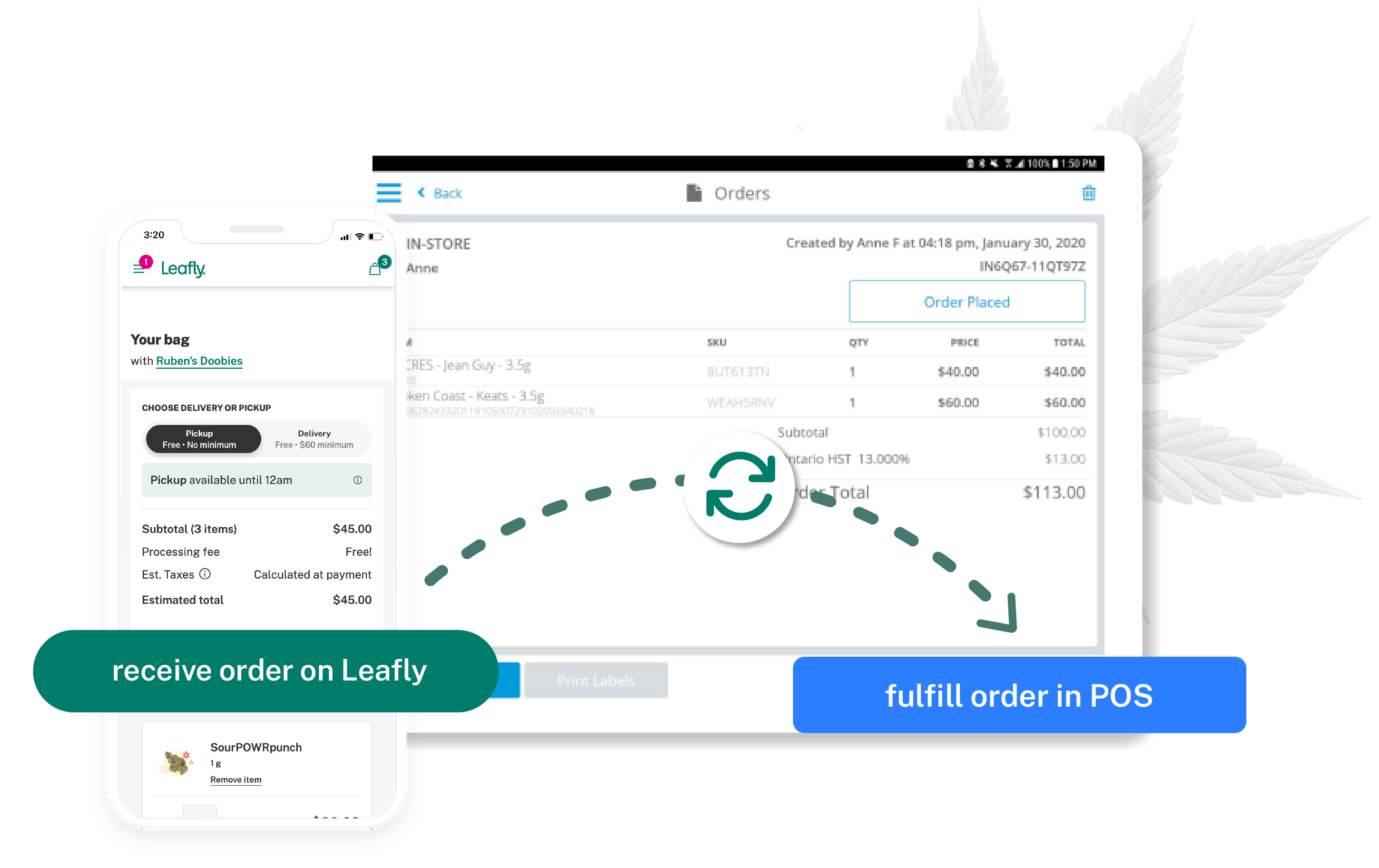 Menu
Connection
Your inventory and your menu update automatically on the backend, in real-time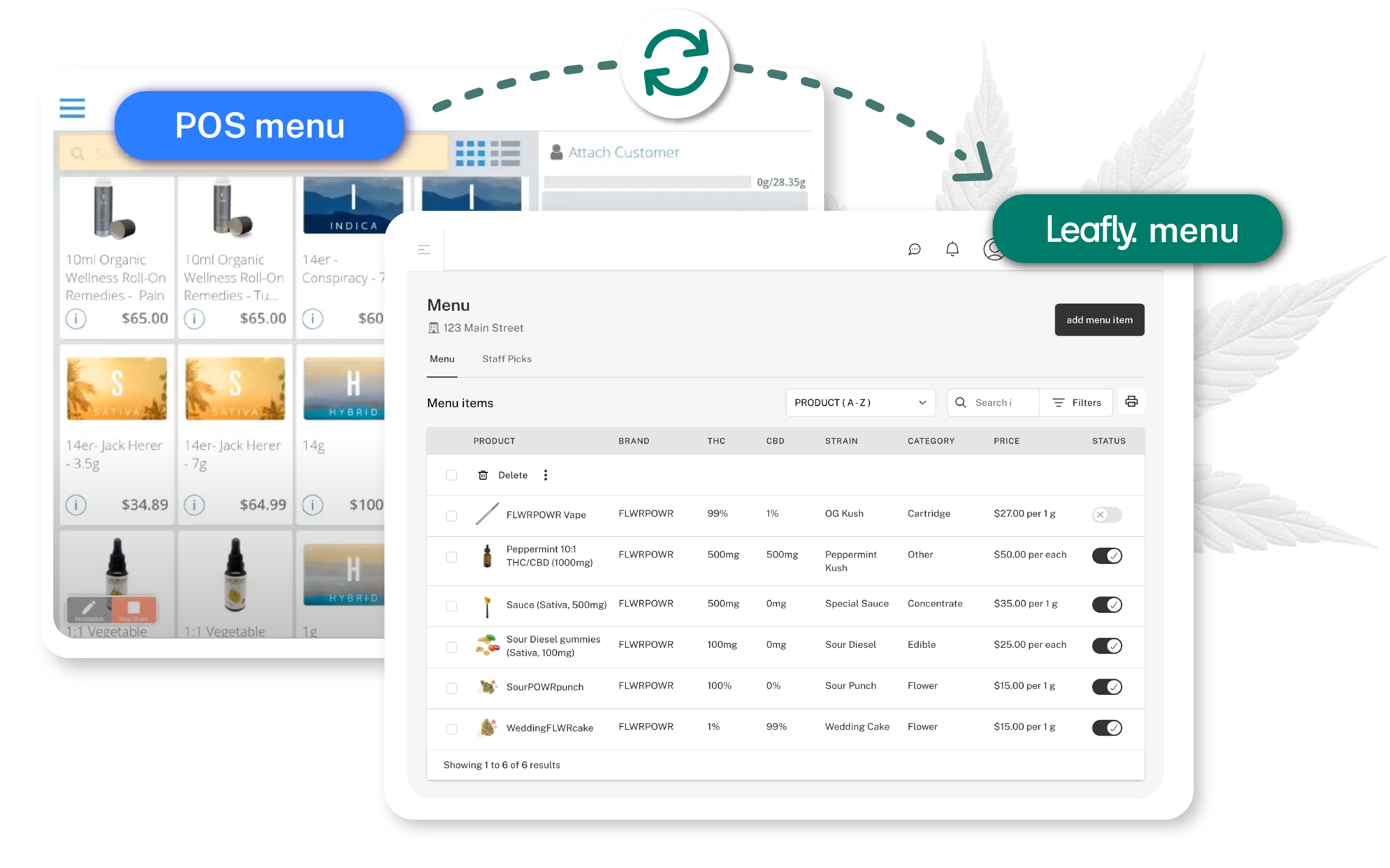 It's easy +
it's free
Integrate with Leafly at no cost no matter what POS system you use. All it takes is a few clicks.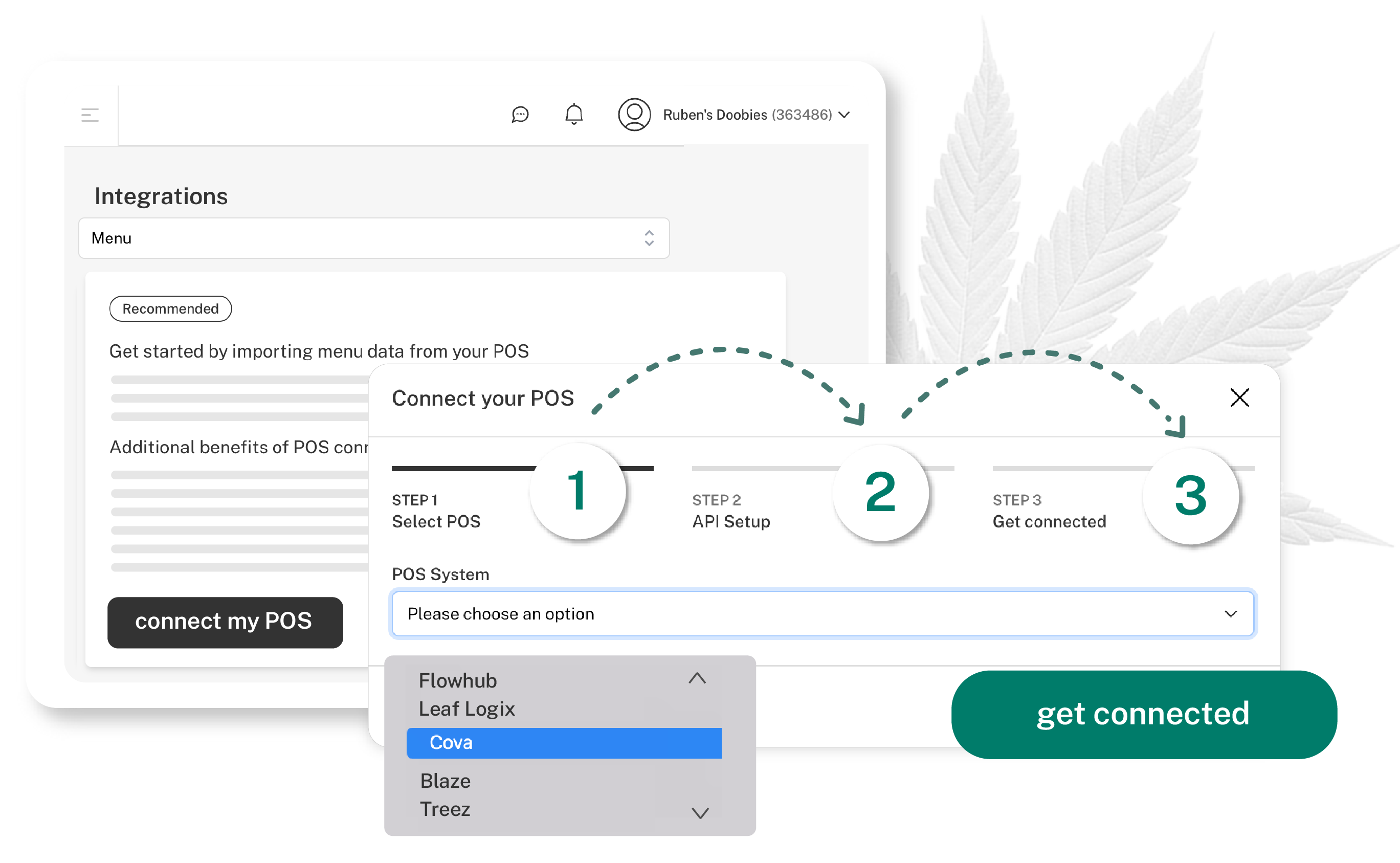 Connected to the marketplace
Integrations make it easy to to harness the value of Leafly and showcase your menu to thousands of active users in your area.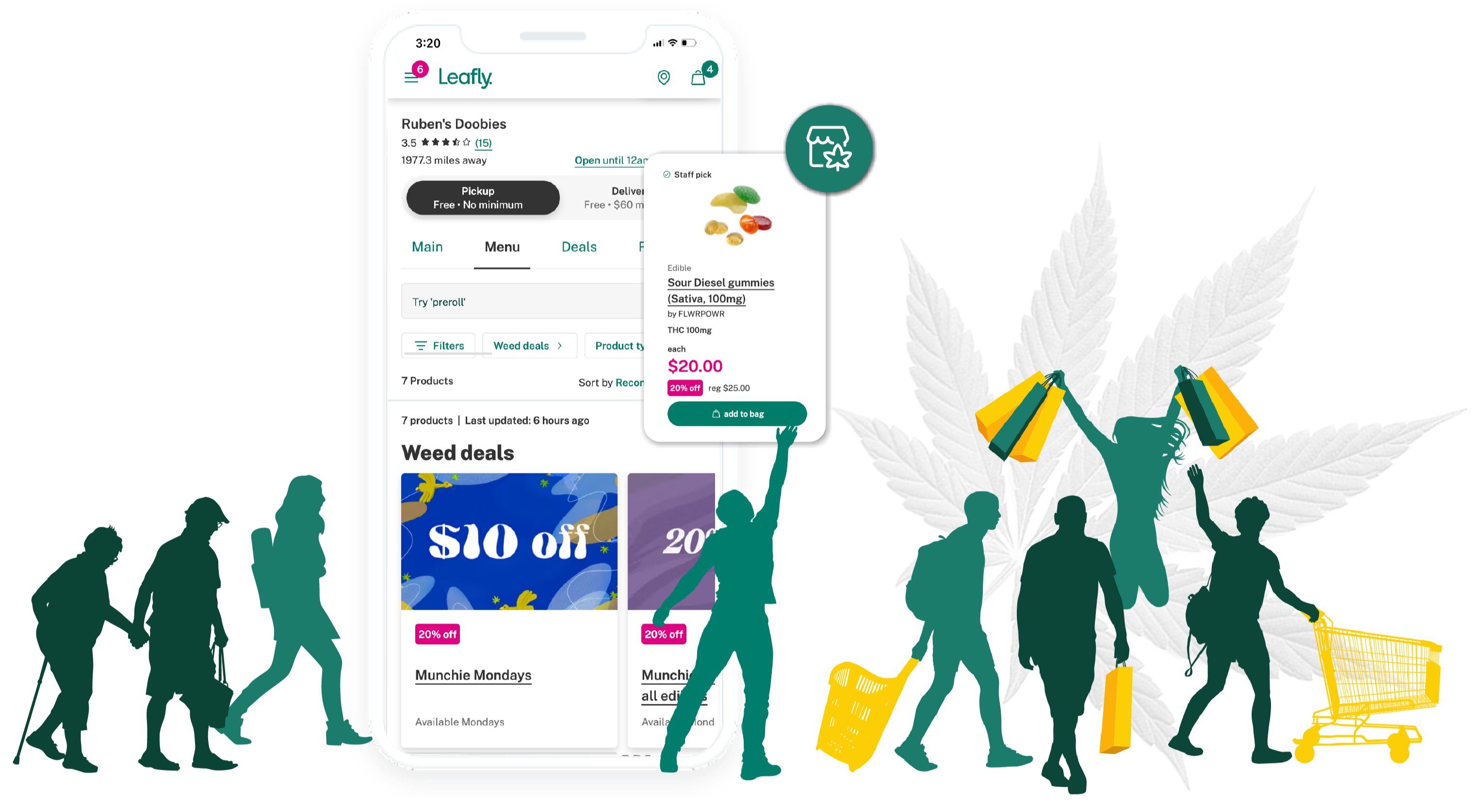 More free menu-only integrations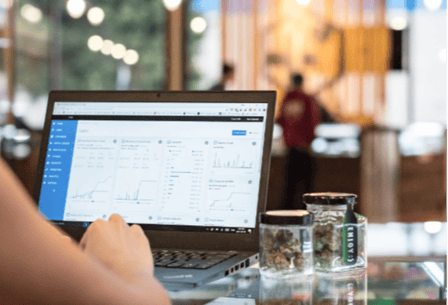 Cova is an award-winning, seed-to-sale compliant POS and Inventory Management solution designed to streamline cannabis retail. Cova offers an intuitive, user-friendly design and lightning-fast transaction time. Its technology platform currently powers cannabis stores of all sizes with virtually no downtime, making it the most robust and reliable cannabis POS system available.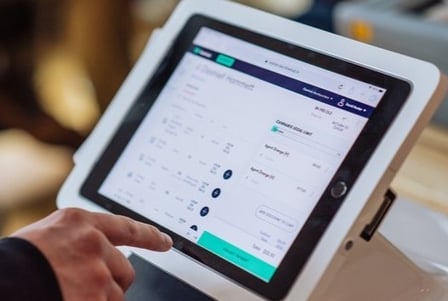 Flowhub is the leading cannabis retail software company that helps modern dispensaries thrive by delivering compliance, point of sale, inventory tracking, and business intelligence data from a single, highly-customizable platform. Hundreds of cannabis retailers and their partners trust Flowhub to help them grow revenue, simplify compliance, and manage inventory for improved consumer experiences.
Are you a POS provider?

We are always adding new integrations and enhancing capabilities. Interested in integrating to Leafly's Menu API? Submit a request here.
Let's talk about your business on Leafly, today

Terri Bennet
Owner of Emerald Elite THC
"Leafly has a much better platform than other competitors who draw you in with a bait and switch campaign. Leafly is affordable and fair priced as well as easy to use! Not having to pay extra to post deals is an amazing asset. All around, Lealfy is the best platform for business."

Luke Stead
COO of Simply Crafted CBD
"We've seen a huge increase in online traffic since we started listing on Leafly. These are cannabis consumers ready to purchase. Awesome platform!"